Current Message Series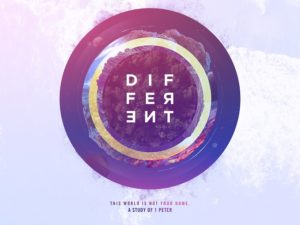 In this world, you'll have struggles. You'll face opposition. You'll be challenged. And there's a reason for that: this world is not your home. So answer hate with love, find joy in the midst of trials, and rely on a strength beyond yourself. You're meant to be DIFFERENT!
Oil City Location
Sundays @ 8:30 & 11:00 am
206 Wilson Ave., Oil City, PA 16301
Franklin Location
Sundays @ 11:00 am
1230 Buffalo St., Franklin, PA 16323
Message Archives
to go to our message archives.