Current Message Series

Every new year, we make decisions about who we want to be. We make resolutions; we set goals. But often these goals are focused on ourselves. Losing weight, saving money – even the best goals are often inherently self-centered. To live the life God has for us, we must be willing to reject our own comfort for the good of others. It's not easy, and it sure isn't comfortable. But when you deny yourself, God can do so much more.
Oil City Location
Sundays @ 8:30 & 11:00 am
206 Wilson Ave., Oil City, PA 16301
Franklin Location
Sundays @ 11:00 am
1230 Buffalo St., Franklin, PA 16323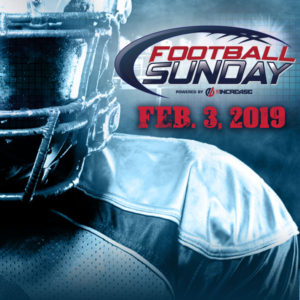 Join us on February 3 for Super Sunday 2019. Players from the season's championship teams as well as other pro-football players will share the love and truth of Jesus—in a way your attenders have never heard before.

Wedding vows are more than a declaration of love – they hold the keys to a strong, lasting marriage. Whether you hope to get married someday or you've already tied the knot, discover what The Vow can mean for the future.
Message Archives
to go to our message archives.