Current Message Series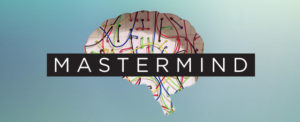 It's all in your head. But what if that's a good thing? Too often we're prisoners to our thoughts; those voices telling us to worry, that we aren't good enough, or that we can't every change our behavior. Mastermind shines a light on the strongholds that hold us down and gives us the tools we need to shatter them. Through the healing power of Christ and some practical applications, we can rewire our brain to become the person God designed us to be.
Oil City Location
Sundays @ 8:30 & 11:00 am
206 Wilson Ave., Oil City, PA 16301
Franklin Location
Sundays @ 11:00 am
1230 Buffalo St., Franklin, PA 16323
He's mastered shame and trademarked embarrassment. His lies, wound, and his accusations stink. He'll build up your pride just to throw you down. Yes, the devil is strong, but there's one power he can't beat – and it's on your side. Learn how to answer When the Devil Knocks.
Message Archives
to go to our message archives.