How Can I Serve?
Our church is not a place for spectators. It is a place for team members. Whether you are a five-year old child, a ninety-five year old grandmother, a busy mom, or a businessman with big responsibilities, we want you to be a part of our vibrant church community. Here is how you can learn, serve, and grow at this church.
Hope 21
Hope 21 is a free clothing ministry of our church. Located in the National Transit Building in Oil City, its mission is to be a place to glorify God by providing the surrounding area with free clothing in a setting of dignity and love, while supporting and promoting the ministry of The Crossing Free Methodist Church. To learn more about Hope 21 or explore opportunities to volunteer, email hope21ministry@gmail.com.
Click
here
to go to the Hope 21 Facebook page.
Food Pantry
The Crossing provides a community food pantry at 206 Wilson Avenue, Oil City on Mondays & Thursdays from 9:00 AM – 1:00 PM.
If you have any questions, please contact the church office at 814-676-6611 or
fmcoc@comcast.net
.
FosterFAM
FosterFAM is located at 17 Central Avenue, Oil City, and its mission to to provide additional resources to foster families. These resources include mentoring and support groups, as well as baby and children's clothing and gear. Click
here
to go to the FosterFAM Facebook page.
Good Shepherd Shoppe
The Good Shepherd Shoppe is a secondhand store located at 619 13th Street, Franklin and is open Tuesday – Friday from 10:00 AM – 4:00 PM. Staffed by volunteers from The Crossing and surrounding community, the shop offers a variety of volunteer opportunities.
If you have any questions, please contact the church office at 814-676-6611 or
fmcoc@comcast.net
or you can contact the Good Shepherd Shoppe directly at 814-437-1580.
Set Free
We're taking an active stand as 21st century abolitionists.

It's in our DNA since our founding in 1860. Our observance of Freedom Sunday in 2011 launched our efforts to raise awareness to this modern day issue. You can learn more about how to abolish slavery at
International Child Care Ministries
,
Set Free Movement
and
International Justice Mission
.
Eden Reforestation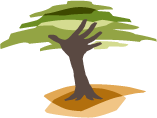 We are excited to partner with a ministry that has a love for the splendor of creation and cares deeply for the well-being of humankind. Realizing that environmental destruction, through radical deforestation, is a major cause of extreme poverty and oppression in impoverished nations. Deforestation is also considered one of the primary causes behind the climate change crisis. Eden works hand in hand in communities to plant trees and provide work for locals. Learn more by going to
www.edenprojects.org
.
Clear Blue
Did you know that 768 million people lack access to safe water? Each year two million people die from water related disease. Eighty-four percent of these deaths are children, newborn to age 14. At The Crossing, we believe that God wants us to be a part of this initiative in order to make a difference. To learn more go to
clearblueproject.com
.