Current Message Series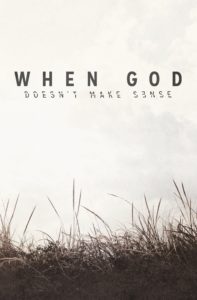 Life doesn't always go the way we expect, and we pray to God for help and guidance. But sometimes it seems like even though we pray with faith, God doesn't do what we've asked. We seek Him, but don't feel His presence. We go through pain, but our cries for relief seem to go unanswered. Sometimes, our lives just don't make sense.
Oil City Location
Sundays @ 8:30 & 11:00 am
206 Wilson Ave., Oil City, PA 16301
Franklin Location
Sundays @ 11:00 am
1230 Buffalo St., Franklin, PA 16323
Message Archives
to go to our message archives.