Pastors Chris & Cindy Hill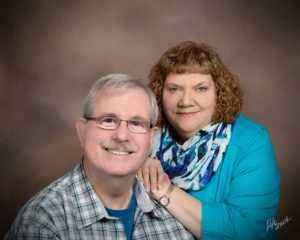 Pastors Chris and Cindy are the fulfillment of a church's dream, proof that two Hills are better than One. They provide a model for a non-competitive, cooperative union where both partners are equally educated, capable, and talented — and still married. To one another. Not an easy task.
Pastor Chris and Pastor Cindy are ordained ministers in the Free Methodist Church of North America. Together, they pastored churches in central Pennsylvania, and led the congregation at Willow Street Free Methodist Church (our Willow Street location) for ten years. They served as Regional Directors of Christian Education for the Free Methodist denomination. Our pastors have a son.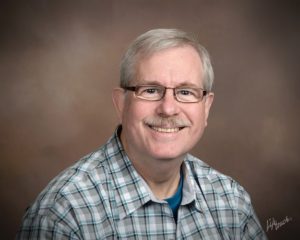 Pastor Chris is a native of Alabama, still recognizable in his speech after several years of "Yankeeizing." His experiences growing up in the south, combined with solid Biblical content, humor, and an enthusiastic delivery, bring authenticity, integrity, and listenability to his sermons. Pastor Chris enjoys just about anything that involves people. His spiritual gifts lie primarily in pastoring and counseling. He and Pastor Cindy often counsel together, providing a unique, two-sided perspective.
He admits that he would much rather be with people than get something done, but his life does not usually offer that luxury. Pastor Chris is involved not only at FMCOC, but in the community through various social programs, and the Oil City ministerium. He is a district leader in the Keystone Conference of the Free Methodist Church.
When he finds a rare moment of free time, he would just as soon read (Michael Phillips or George McDonald), as anything. Pastor Chris graduated from Greenville College in Illinois with a degree in History. He went on to Asbury Theological Seminary and graduated in 1983 with a Masters of Divinity degree.
Cindy Hill, Associate Pastor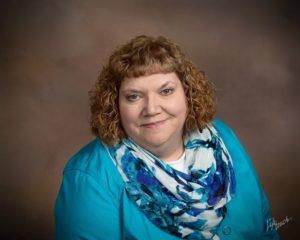 Pastor Cindy is the Associate Pastor at FMCOC, which in her case means fulfilling pastoral duties of her own as well as keeping the Senior Pastor focused, under control, and reasonably on schedule.
Pastor Cindy is a busy counselor. That's because Pastor Cindy counsels with a
sensitivity and empathy that immerses the counseled person in an atmosphere of genuine caring and acceptance. Her sympathetic personality makes her an effective chaplain at Polk State Hospital, a facility for the care of mentally disadvantaged people.
Interestingly, Cindy now works out of the church office that was, at one time, her home. She is the daughter of Rev. George and Ellouise Oglesby, former pastor and wife of the First Free Methodist Church, now our Wilson Avenue facility. Prior to its relatively recent business use, the office was the church parsonage.
Cindy graduated from Robert's Wesleyan College in New York, majoring in Philosophy and Religion with a minor in psychology. She received a Masters of Arts in Religion from Asbury Theological Seminary. She is most relaxed when reading or crafting.
Pastors Ed & Sharon Shreffler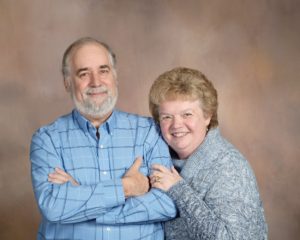 When Ed and Sharon, were married, it was on the condition that he had absolutely no plans to become an ordained minister. Hmmm… Fortunately, Ed is still married to Sharon and they plan to stay that way.
Several years ago they helped form a band known as "The Christian Folk". The band traveled throughout Pennsylvania and New England.
Ed and Sharon have two children and three grandsons,
Ed Shreffler, Associate Pastor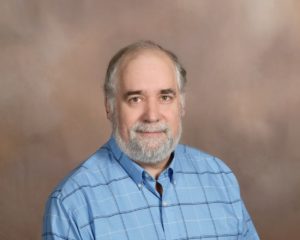 As an ordained Elder, Ed continues a family tradition – both his father and grandfather were pastors. Ed is the lead sound technician at FMCOC. He currently participates in the church's "praise and worship" team, playing guitar and bass guitar as needed. Music is a big part of his life.
Ed is employed at Polk State Hospital, a facility for people with developmental disabilities. He specializes in persons with maladaptive behaviors and visual impairment. His current job is helping those in his care develop daily living skills.
Ed's spiritual gifts are shepherding, creative communication, and discernment. He uses those gifts in clowning, puppetry, drama, plus working with youth. He enjoys playing the guitar, reading, and listening to music.
Sharon Shreffler, Assistant to the pastor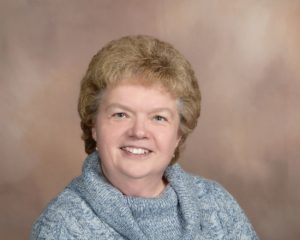 Sharon didn't want to marry a minister. Thirty-five plus years of marriage later, she is on track for ordination, along with the man she married (and checked with to be sure he had no plans to be a minister before she said "yes.") God has a great sense of humor.
Sharon uses her spiritual gift of teaching as one of FMCOC's primary teachers. Her gifts of mercy and hospitality find outlets in everyday life on a regular basis.
Sharon is the Health Services Coordinator for the local school district. She is on the Board of Directors of Pleasantville Camp, the Advisory Board of Venango County Children and Youth Services, and the Advisory Board of the local Safe and Drug Free School program.
She has an Associate Degree in Nursing and a B. S. Degree in Education from Clarion University, and School Nurse Practitioner Certification from the University of Pennsylvania. She recently earned a Masters Degree in nursing.
Sharon relaxes with cross-stitch and reading, and may be FMCOC's most prolific reader. She especially enjoys Michael Phillips, Joyce Meyer, and Mary Higgins Clark.
Pastor John Roble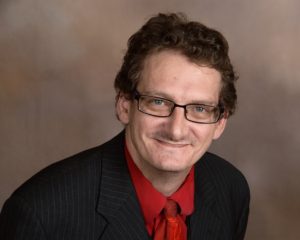 Pastor John serves as campus pastor at our Franklin Campus. He enjoys searching for antique glass bottles. He is also currently leading our youth group.
John is married to Ruth and he has two daughters.
Deb Roos, Director of Worship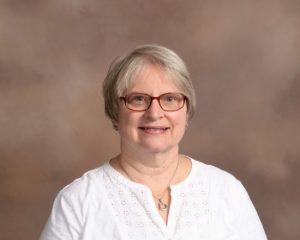 Deb Roos plans ad coordinates worship services for both of our campuses. She also serves as primary piaist at our Oil City, Wilson Ave. Campus. Deb serves on the Board of Administration and is currently a delegate representing the congregation to the Keystone Conference of the Free Methodist Church. Deb works for the Oil City Area School District.
Mary Thompson, Administrative Assistant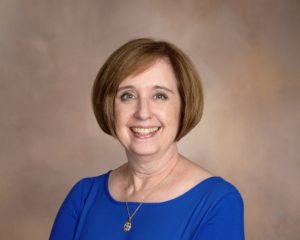 If you stop in at the church office you will meet Mary. She is a newer face at our church but is jumping right in to help our church make a difference.
Cheri Soborowski, Custodian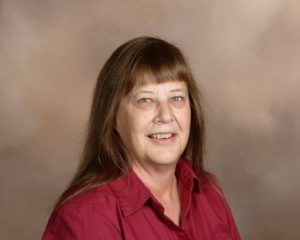 Cheri keeps the building looking sharp for all of the different groups that use our buildings during the week. But perhaps she finds her greatest joy in working with babies and toddlers each Sunday in the nursery.
Cheri is married to Randy.