Pastors April & Patrick Barrett
April Barrett, Lead Pastor
Pastor April Barrett grew up in Jackson, Michigan. After obtaining a BA from Michigan State University, she spent two years in Japan teaching English as a second language and working with a church plant. She met her husband, Patrick, while working for Bethanna Christian Foster Care Agency in Southampton, Pennsylvania. They have two married daughters and and recently celebrated the arrival of their first granddaughter. April and Patrick were ordained in 2008 in the Free Methodist Church, Southern Michigan Conference. April has served as a missionary in Costa Rica, an associate pastor of worship and children's ministries, and lead pastor, most recently in Portland, Michigan. She has also been the Children's Director and Teaching Director for Community Bible Study in Jackson, Michigan. April enjoys cross stitching and music. She is a fan of both Star Trek and Star Wars, as well as Lord of the Rings and Marvel Cinematic Universe—all of which make their way into sermons from time to time.
Patrick Barrett, Associate Pastor
Pastors Ed & Sharon Shreffler, Associate Pastors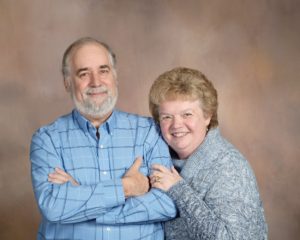 When Ed and Sharon, were married, it was on the condition that he had absolutely no plans to become an ordained minister. Hmmm… Fortunately, Ed is still married to Sharon and they plan to stay that way.
Several years ago they helped form a band known as "The Christian Folk". The band traveled throughout Pennsylvania and New England.
Ed and Sharon have two children and three grandsons,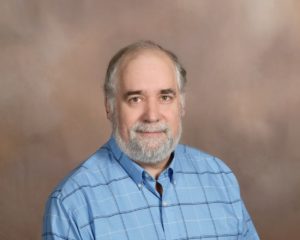 As an ordained Elder, Ed continues a family tradition – both his father and grandfather were pastors. Ed is the lead sound technician at FMCOC. He currently participates in the church's "praise and worship" team, playing guitar and bass guitar as needed. Music is a big part of his life.
Ed is employed at Polk State Hospital, a facility for people with developmental disabilities. He specializes in persons with maladaptive behaviors and visual impairment. His current job is helping those in his care develop daily living skills.
Ed's spiritual gifts are shepherding, creative communication, and discernment. He uses those gifts in clowning, puppetry, drama, plus working with youth. He enjoys playing the guitar, reading, and listening to music.
Sharon Shreffler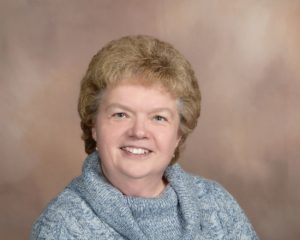 Sharon didn't want to marry a minister. Thirty-five plus years of marriage later, she is on track for ordination, along with the man she married (and checked with to be sure he had no plans to be a minister before she said "yes.") God has a great sense of humor.
Sharon uses her spiritual gift of teaching as one of FMCOC's primary teachers. Her gifts of mercy and hospitality find outlets in everyday life on a regular basis.
Sharon is the Health Services Coordinator for the local school district. She is on the Board of Directors of Pleasantville Camp, the Advisory Board of Venango County Children and Youth Services, and the Advisory Board of the local Safe and Drug Free School program.
She has an Associate Degree in Nursing and a B. S. Degree in Education from Clarion University, and School Nurse Practitioner Certification from the University of Pennsylvania. She recently earned a Masters Degree in nursing.
Sharon relaxes with cross-stitch and reading, and may be FMCOC's most prolific reader. She especially enjoys Michael Phillips, Joyce Meyer, and Mary Higgins Clark.
Pastor John Roble, Associate Pastor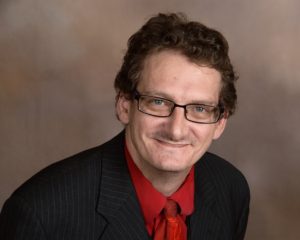 Pastor John serves as campus pastor at our Franklin Campus. He enjoys searching for antique glass bottles.
John is married to Ruth and he has two daughters.

April Webb, Administrative Assistant
If you stop in at the church office you will meet April. She is a newer face at our church but is jumping right in to help our church make a difference.
April is a recent newlywed, and she and her husband, Matt, live in the Rocky Grove area.
Justin Dulaney, Custodian
Justin is also a fresh recruit to The Crossing, but is proving to be a conscious and capable custodian.
Justin and his wife and family live in the Oil City area.